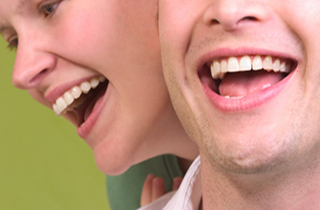 Over the past twenty years, Dr. Colmenar has seen many patients with unusual, undiagnosed and untreated pain. Most of them are frustrated with not having their issues addressed. In fact, studies show it is common for these patients to suffer an average of eight years before receiving appropriate treatment.
Dr. Colmenar has a Master's in Science degree from the Ostrow School of Dentistry of University of Southern California, and also serves as clinical professor of the department.
To assist patients with Orofacial Pain & Oral Medicine. Dr. Colmenar provides treatment or management for the following conditions:
Degenerative TMJ disease (OA/RA/JIA)
Internal derangements of the TMJ (DDNR, DDWR)
Limited jaw opening
Myogenous TMJ disorders (myalgia, myofascial pain, trismus, etc.)
Neurogenic disorders (Trigeminal Neuralgia, atypical odontalgia, neuritis, etc.)
Headaches associated with Orofacial pain (migraine, tension type, trigeminal cephalgias, etc.)
Oral vesiculobullous disease (pemphigus, pemphigoid, lichen planus, etc.)
Oral infections (Herpes, Candidiasis, etc.)
Burning mouth syndrome
Biopsy of suspicious lesions
Palliative and post treatment care of head/neck cancer patients
Obstructive sleep apnea management with oral appliances
Medication- related Osteonecrosis of the Jaws ( BRONJ or MRONJ )
Moderate intravenous sedation administration with dental treatment
Read Laura M.'s review of Gil Colmenar, DDS MS on Yelp
Read Sherryl U.'s review of Gil Colmenar, DDS MS on Yelp
Learn more about TMJ in Oxnard, CA
Dr. Colmenar's evidence-based approach will include office and home based physical therapy, trigger point, joint and nerve block injections, orthotics (splints), pharmacotherapy, minor surgical interventions and when appropriate, referrals to other qualified experts for further treatment.
If you have any questions or would like to discuss these therapies in more detail, please contact Dr. Colmenar's office so we can schedule an appointment.